Bergerac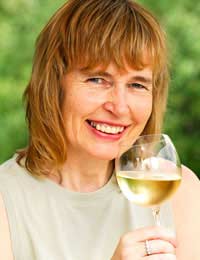 Bergerac is wine region based just East of Bordeaux on the Dordogne, and is well known for its red wine, although white and Rose Bergerac are also popular. Bergerac wines are made with standard staple grapes such as Cabernet Sauvignon, Merlot (reds), Semillon and Sauvignon Blanc (whites), sometimes mixed with less common grapes (see below) in order to produce unique flavours and textures.
Bergerac has a lime rich soil ideal for the production of dry whites such as the White Cabernet and rich fruity reds. Monbazillac is the most famed region within the wider Bordeaux Appellation. The Chateau de Monbazillac can be visited by tourists who may learn about, sample and buy the golden wine made there, which as a sweet wine is often compared to the dessert wine made in the 'Sauternes' region.
In recent years the 2001 and 2003 vintages are said to be the best, with Bergerac generally best left for two years before drinking in any case.
Old Faithful
Bergerac is said to be representative of wines in the South West of France as a whole. Although Bergerac does not have a famed wine with mass appeal like 'Beaujolais', it caters for both the high end market and the mass market with a range wines ranging from specialist to simple quaffing wines. A Bergerac wine is often considered to be a sturdy and reliable wine: One knows what they are getting if they order a Merlot from Bergerac, and the quality will in all likelihood be good, yet it is not a region that is lauded by wine pundits like neighbouring Bordeaux, or the Champagne region.
Red Bergerac
Red Bergerac is deep coloured, like Burgundy and is similarly associated with a deep red/purple colour in fashion. Red Bergerac tends to be rich and fruity making it a good accompaniment to chicken and to Coq au Vin (and indeed it may be used to make Coq au Vin). A good cheese for Bergerac is Mozarella. Look out for Pencharmant – a blend of Cabernet Franc, Cabernet Sauvignon, Côt or Malbec and Merlot Noir. It is possible to visit the Chateau Beauportail and taste the wines made there on site.
White Bergerac
Bergerac Whites a generally dry and crisp with citrus flavours bought about by the use of the Semillon grape along with Sauvignon, Ondec and Chenin Blanc. Muscadelle is also used to bulk up the wine, and has a fairly neutral taste. White Bergerac is best served with fish and goes well with courgette soufflé. Look out for Saussignac, a rich white with hints of flower and peach flavours.
If buying to a budget try the Prieure De Carenac Bergerac wine (Red or White) available online .
Cotes-de-Bergerac
Cotes-de-Bergerac is a Bergerac aged for longer and with a more robust taste than standard Bergerac wines. Simply put a 'Cotes de Bergerac' is assured to be made from wines selected from one specific area within Bergerac, and accredited as such by the AOC (appellation d'origine contrôlée). Consequently, quality is assured and wines are said to be distinguishable by their unique terroir.
You might also like...