Wine: A Changing Industry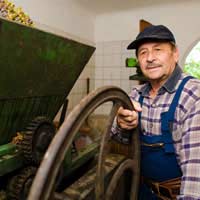 As with life, there is only one thing you can be certain of with regards to the wine industry: Change.
There are those that bemoan that changes to the wine industry are resulting in poorer quality wines. But is must be countered, that whilst this is the case in some senses, there have always been good and bad wines, and there have always been changes made to methods of wine production. Most of these changes have, over time, contributed to more stable and reliable crops. Those who are nostalgic for a golden age of wine are deluded. In fact, there are arguably more readily available and affordable wines in the U.K. now than at any point in history. This accords with a wider awareness of diet, good food and sensible drinking, that has swept the nation over the last twenty years: Growing affluence and regular foreign travel have left the British – a people known for their utter lack of culinary kudos – with a taste for the good life. Wine is central to this.
Major Industry Changes and Forecast
Major recent industry changes include:
The rise of New World Wines
The steady improvement of English Wines
The rise of Eastern European Wines
The ready availability of quality wines in the Supermarket
On the whole these changes are positive, though with regard to the first and last, unfortunately this sometimes accords with the mass sale of mediocre quality wines, lacking in subtlety and nuance. Arguably, however, this is counteracted by the improvement of wine from many regions, most notably the re-emergence of quality German and Italian wines.
Globalisation has, in general, ended the parochial grip that France has held on the quality wine market. This is positive in that the grip that France has held has for the most part been unjustifiable. Sure enough, the French make excellent wines, but a long time many people in the UK held French wine to be synonymous with quality, thus missing out on great wines from the rest of Europe and across the globe.
A Competitive Market
The improvement in the quality of wines at the high end of the New World market has led to increased competition, especially as many of these wines made in the French style are as good as French wines and sold at a fraction of the cost.
Wine also faces competition from other beverages on several fronts:
Quality beers: a growth market following steady campaigning from CAMRA (The Campaign for Real Ale).
Quality Spirits: An interest in quality food and drink has accorded in an interest novel quality alternatives to wine.
Smoothies and other healthy alternatives: The health risks of drinking (and of a poor diet in general) have led to the rise of the pure fruit smoothie – more than just a passing fad for the health conscious.
The challenge from these alternatives has led to re-emphasis on wine as a superior drink to beer, and a focus upon the health giving qualities of wine consumed in moderation.
All these changes ultimately add up to one thing: An industry ever growing in strength, offering, for those ready to seek them out (and this may involve going beyond the supermarket at times), great products at reasonable prices. Of course, one must be cautious against a dip in quality due to mass production, though there is only one way to really ensure against this: Buy and consume the very best good value wine available!
You might also like...