Terroir and the Growth of Vines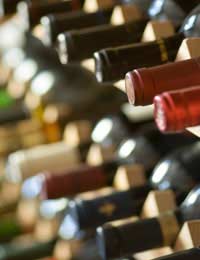 Terroir is a French word that resists precise translation into English as such it is often oversimplified as meaning 'earth'. This is not far off as a translation, but does not account for other environmental factors that the term 'terroir' encompasses. It can more accurately be translated as 'environment' or 'sense of place'.
Terroir affects the growth of vines and subsequently the character of the finished wine. Factors such as temperature, winds, geology, soil type, distance between neighbouring vineyards, and distance between vines within a vineyard all contribute to 'terroir'.
Terroir Classifications
The term terroir has been regulated in France the highest quality vineyards producing wines named specifically after them, whilst the next grade in quality will be named after the village it is produced in (and may contain grapes from several different vineyards), and finally the next grade in quality consisting of a blend of grapes of the same variety across an entire region. This can especially be seen with Beaujolais which often bears the name of a village or vineyard and no mention of the name 'Beaujolais'. This practice serves to distinguish the best Beaujolais from that served as a party drink and often frowned upon in wine circles (perhaps wrongly, this is a matter of personal taste).
The Case of Beaujolais
Beajoulais is a particularly good wine to refer to here as it comes from the Burgundy region - a region noted for its strict adherence to terroir classifications. It is said, in fact, that a Burgundy is more easily distinguishable across different vineyards than can be said for any other wine region. This is due to the history of wine production in the region: Centuries of careful and considered cultivation by Benedictine, then Cistercian monks allowed the specific documentation of the qualities of the land.
A Beaujolais is Sold as Either:
Beaujolais: Made from the Gamay Grape, with a light yet fruity flavour.
Beaujolais Villages: As above but easier to distinguish in taste.
Beaujolais Cru: from a specific vineyard, such as Saint Amour – silky with peach flavours and Morgon, which is unusually full bodied for a Beaujoulais.
With Beaujolais, made from the delicate yet fruity Gamay grape the difference across classifications is said to be huge distinguishing a cheap party or table wine from a classic.
Changing Terroir
Terroir is something that is not fixed, and due to the range of factors involved non wine producing regions can develop favourable terroir over time. A prime example of this is Kent in England where sparkling white wine is made that is said to be a good competitor (at least taste wise, the consumer has yet to catch up!) with Champagne. In this case, the chalk soil already existed, whilst the hotter climate has produced ideal conditions for sparkling white wine.
The Elusiveness of Terroir
Of all the elements that contribute to a wines taste, terroir is possibly the most difficult to define and to pin point. Some regions and grapes are even known for having an unpredictable terroir – so much so that the quality or flavour of the wine is really touch and go from year to the next. Pinot Noir, also grown in Burgundy is notoriously difficult to grow leading to the rise of Pinot Noir in New Zealand, where conditions are more favourable.
Terroir presents further problems as it bears a near legendary status: Terroir goes beyond mere physical facts, as a kind of fetishization of certain areas and regions has developed over time. Consequently Champagne both as a wine and region bears a kind of halo that is not entirely justified in light of the quality of sparkling wines elsewhere. This situation, amongst other factors makes the enjoyment of wine a fascinating subject. From the terminology used, to rituals employed in wine tasting, wine has a fantastical element, with terroir at the base of this fanta.
You might also like...