Wines From Around the World: Romania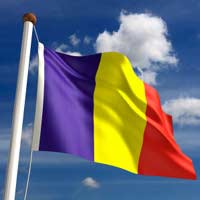 Romania is one of the largest wine producers in Europe, and with a history of viniculture that goes back 6,000 years, it's also one of the oldest.
The History of Wine in Romania
According to legend, Dionysus, the Thracian god of wine was born in what is now Romania and Plato declared its vineyards to be the best in the world. Its wines became so famous that in the first century BC, the king ordered all the vineyards to be destroyed to discourage possible invaders. Of course, his own people weren't so easily deterred and soon new vineyards flourished.
Close links with France led to a huge French influence on the Romanian winemaking industry in the nineteenth century. As a result typical French vines, such as cabernet sauvignon, merlot and pinot noir, were planted in Romania.
The period between the two world wars brought Romania closer to Germany and spritzers were introduced and became – and remain – very popular. The ideal wine to mix with sparkling mineral water is one that doesn't have a strong fruity flavour. Wine producers changed their lines accordingly and today most of the wine produced for drinking at home in Romania is white.
The Wine Regions of Romania
There are four wine regions: Tarnave, Cotnari, Murfatlar and Dealu Mare.
Tarnave, surrounded by the Carpathian Mountains, is in Transylvania. Its cool climate encourages the production of fruity white wines. Famous wineries in the area include Blaj, Jidvei, Zagar and Medias. The Alba Iulia vineyard has been in existence since the first century BC and the old catacombs used for storing wine are still in use and are a tourist attraction.
Cotnari, near Romania's border with Moldova, produces beautifully sweet dessert wines. It's said that when Stephen the Great ruled the land he ordered bridges and roads to be built to make the transportation of wine to his palace easier. Well-known wineries include Cotnari, Cucuteni and Frumusica.
Murfatlari, Cucut close to the Black Sea where the sun shines down on its vineyards for 300 days a year. Much of Murfatlar's grape harvest is gathered after the grapes have dried on the stalk making them very sweet. Look out for wines produced by wineries Murfatlar, Medgidia and Cernavoda.
The soil and climate of the long-established wine-making region of Dealu Mare results in flavoursome red wines, including merlots and cabernet sauvignons. Popular wineries from this region include Valea Calugareasca, Urlati and Tohani.
Traditional Grapes of Romania
Although a number of French vines have been introduced the old and traditional Romanian grape varieties are still grown.
Feteasca Alba: an old variety producing a dry or semi-dry wine.
Feteasca Regala: originating from Transylvania, this variety produces fresh-tasting, dry wines.
Busuioaca de Bohotin: a unique Romanian variety, grown in Moldavia. A golden coloured and sweet tasting wine.
Grasa de Cotnari: a variety grown in the old Cotnari vineyard since the rule of Stephen the Great.
Where to Find Wine from Romania
Lack of investment and poor quality control are finally things of the past and the future is bright for the winemakers of Romania. Their wine is easily available in the UK in supermarkets and off-licences, but better still, visit the country and try out some of the less well-known varieties. Drink what the locals make – and try to keep for themselves.
Finally, as we're in vampire country, here's a recipe for Transylvanian Punch!
1 bottle Romanian red wine
1 glass orange juice
¼ glass lime juice
3 teaspoons sugar
2 shots brandy
1 bottle soda water
Mix the wine fruit juices, sugar and brandy together in a large container. Stir well until the sugar has dissolved. Top up with soda water. Chill. Serve garnished with fresh fruit, blood oranges preferably.
You might also like...