What are Varietal Wines?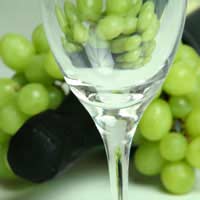 A varietal wine is a wine made using predominantly one grape (75% minimum in the EU; 75% minimum in most new world countries). A varietal wine can then be a vintage (using grapes harvested in one year) or a non-vintage (using grapes harvested across more than one year.Varietal labelling is uncommon in some countries where terroir is considered to be the major factor in determining the taste and quality of a wine. For this reason many wines in France are named after the region village or vineyard they come from rather than after the blend of grapes (or single grape) that they are made from.
In the new world wines tend to be named after the specific blend or variety that they are named from, with popular marketable wines such as Chardonnay, and Syrah (or Shiraz, depending on the region it is made in) being produced in great quantities. In these cases the estate or brand of the wine will be named as a sign of quality. This type of branding is set to have a major impact on the way wines are marketed and consumed. Brands such as Wolf Blass, named the vintner who owns the brand, have powerfully utilised their name – making the 'Wolf Blass Eaglehawk Chardonnay', for example, a wine to be reckoned with. The consumer knows that they are getting a new world wine from a vintner with worldwide credibility. This kind of marketing has led to a growing tendency for wines to be named by their variety even in France. However it seems unlikely that a standardised system will ever come into place, especially as the French system of naming wines by region (or appellation) is ingrained in French law and culture.
Significance of Variety
As opposed to vintage and terroir, which are not entirely reliable means of categorising a wine, grape variety is a sound way to gauge a wine prior to buying. It is often said that the best way to gain an understanding of wine is to choose one particular grape in isolation and to then experiment with that – or perhaps one red and one white. Doing this certainly enables one to discern the differences in character of a wine across different regions and countries.The benefit of a varietal wine resides in the assurance the buyer has that they are getting a particular type of wine, made from a specific grape, that has developed in quality over the centuries. It must be noted however that there can be a great difference in the quality of wine across different regions and producers. For this reason, settling on a producer or region that particularly appeals to you can be invaluable in allowing yourself to develop an in depth appreciation of wine. With the myriad of factors affecting a wine a beginner with any hope of gaining an understanding of wine will ultimately benefit from taking this narrow approach. Only then does it make sense to branch out and to explore the effects of vintage and terroir.For information on the characteristics of specific grapes see related articles.
You might also like...